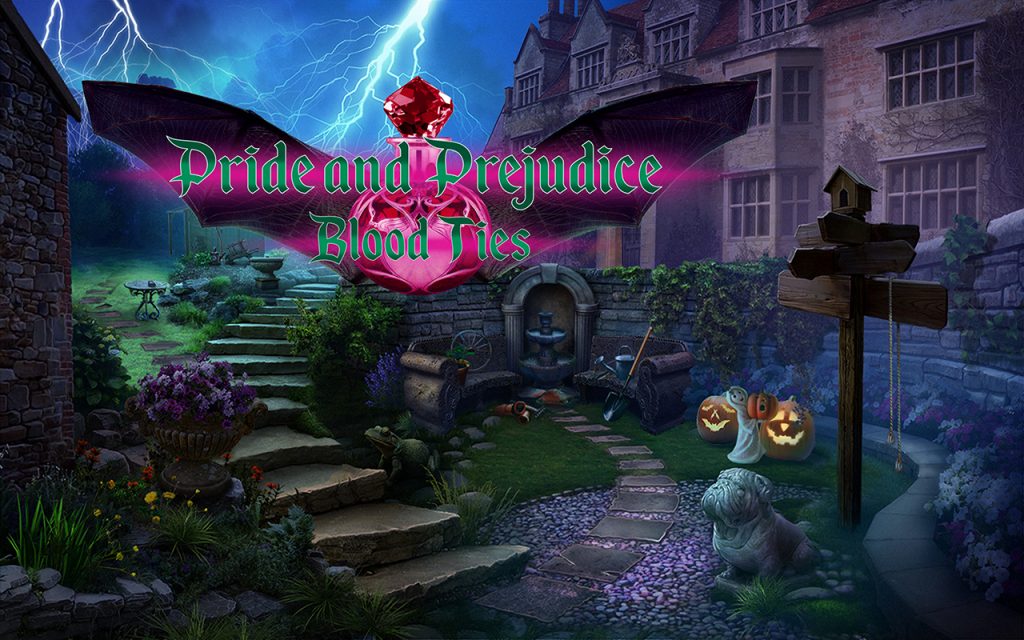 What is going on at Rosings Park…
Lately, there have been some odd and dark rumors about Lady Catherine's estate, Rosings Park. Imagine your surprise when you get a letter from your beloved Mr Darcy saying that your younger sister Lydia is missing and was last seen at Rosings! What's more, your beloved breaks up with you and forbids you to come to Rosings! Are you strong enough to fight for your love and find your sister at the same time? It all depends on you in this eerie version of the classic love story, turned hidden object adventure.
Telltale Games invites you into an alternate version of the classic Jane Austen novel, Pride and Prejudice: Blood Ties.
Published in Q1 2021 on Big Fish Games, Steam, Alawar, iWin, Wild Tangent, Gamigo, Legacy, Denda, Immanitas, and many other major distribution sites of HOPA titles worldwide.
Also coming soon on Apple, Android, Kindle, Xbox, Switch, and PlayStation!